Lawn Care in Painesville
Here at Ecolawn™, we know that the most important component in building a healthy yard is starting with a strong foundation. That's why we pride ourselves on exceptional, customized lawn care in Painesville to lay the groundwork for a landscape that will make your yard healthy and vibrant! We approach lawn care scientifically, using custom fertilizer blends and organic nutrients to give you grass so soft, you'll wiggle your toes in it. Please note that we do not offer mowing, landscaping, or tree trimming services. 
Lawn Care Plans for Optimal Health
Our lawn care begins with a complimentary consultation. One of our experts will perform a comprehensive evaluation of your grass, soil condition, and yard use to better understand the current health of your lawn. Then, we'll present you with a custom treatment plan recommendation. Each of our lawn care options is designed to address what your yard needs most at each point in the season. Throughout spring, summer, and fall, we adjust our customer fertilizer blends to provide you with the best lawn care services possible.
Our lawn care in Painesville includes:
Crabgrass protector
Broadleaf weed control
Insect control
Organic nutrients 
Weed elimination service
Liquid organic aeration
Grub control
And more!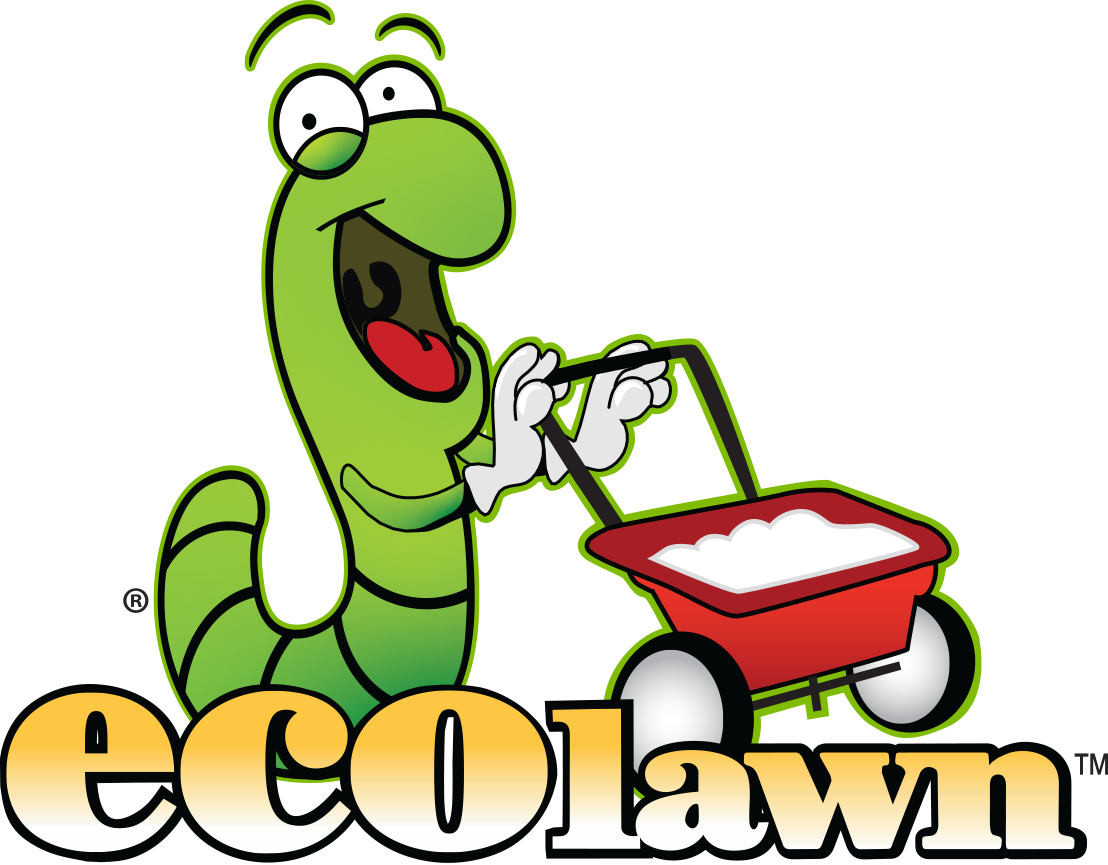 Introduce Us to a Friend
and Receive $50
When you introduce a friend to Ecolawn, you'll receive $50 cash when your friend becomes a customer!
Complimentary Consultation
"*" indicates required fields
HOURS
M-F: 7AM-4PM
SAT: Closed
SUN: Closed
Grub Control in Painesville
If you have bare patches on your yard, it's possible one of the causes is grubs. Grubs are the C-shaped beetle larvae that destroy your grass by eating at the roots, meaning your grass is cut off from nutrient supply. We don't want that to happen! Because they live underground and there could be other reasons why your grass isn't growing, make sure to call a lawn care professional to complete an analysis in order to find the true cause. However, if you notice the following signs of a grub infestation, make sure to call Ecolawn™ for grub control in Painesville:
Dead, bare, or yellow patches of grass.
Turf that easily pulls back.
A sponge-like feeling when you walk in your yard.
Wildlife such as skunks and raccoons. 
Tree Service in Painesville
Trees and shrubs add important visual appeal, privacy, shade, and beauty to your property as well. Enhance your lawn care program with comprehensive tree service. Our trained specialists start by evaluating the current health of your trees and shrubs. In order to make our services hassle-free, we schedule all tree care services to coincide with your regular lawn care visits— saving you time and money! There's no better way to add tree care to your lawn maintenance!
Treatments Throughout the Year for Beautiful Ornamentals
Our tree service in Painesville is applied strategically throughout spring, summer, and fall, giving your plants what they need most and restoring them to their full potential, including:
Dormant Oil Treatment: Our first application exterminates young insects before they hatch, so you can avoid using pesticides on your trees later in the season.
Ornamental Fertilizer: Stimulate the health and vigor of your ornamental shrubs with a deep feeding in early spring.
Regular Visits During the Growing Season: In a series of visits during late spring and summer, our technicians treat as needed to manage damaging insect issues on certain plant material.
Deep Root Tree Feeding: Our deep root tree feeding puts nutrients directly into the feeder root zone of your expensive ornamentals. Applied in late fall, this treatment gives your trees and shrubs everything they need to weather a cold, Ohio winter!
Perimeter Pest Control in Painesville
Insects are a natural part of any backyard ecosystem. They also can pose a serious problem when they start breaching the walls of your home and finding their way indoors. Our pest control in Painesville creates an invisible barrier around the exterior of your home, about 3-10 feet, stopping pests from getting inside. With effective reinforcement against pests like spiders, ants, and beetles, you'll be able to sleep soundly knowing your space is safe from uninvited pest guests.
Effective Treatments for Full Protection
Our highly targeted treatments use custom-formulated liquid applications to stop outdoor pests from getting in. With 5-6 visits, our team can keep your home protected all season long. Our pest experts pay special attention to spaces where pests commonly gain entry to homes, like:
Access points for plumbing and electrical service.
Cracks and crevices in siding or foundation.
Moisture buildup that may be attracting pests.
Other factors that put you at increased risk of a future infestation.
Liquid Organic Aeration in Painesville
Normal wear and tear on your yard such as foot traffic, extreme temperatures, and heavy rains can lead to soil compaction. When your soil is heavily compacted, the roots can't grow and your lawn struggles. You'll see thin areas, unthrifty appearance, and a lot more weeds. Our custom liquid organic aeration breaks up compacted soil and thatch, giving your grass room to breathe while letting water and nutrients reach the roots.
Benefits of our liquid organic aeration in Painesville include:
Less compaction for a healthier lawn.
Nutrients and water to have direct access to the roots.
Deeper, stronger roots, which means fewer weeds!
Thicker, softer grass to wiggle your toes in!
Our Treatments Include Organic Products for a Greener Grass
No homeowner should have to choose between a healthy yard and the health of the environment. At Ecolawn™, we don't rely on harsh synthetic formulas or quick fixes to give you some temporary green. Instead, we aim to build your lawn up starting with the roots by using organic nutrients, promoting long-term, sustainable growth. The formulas we use for lawn care are EPA-approved and applied with expert precision. Should we utilize any products that require additional care or safety precautions, our technicians will always leave you with complete instructions to keep you and your family protected and informed every step of the way. 
Mosquito Control in Painesville
Nothing ruins outdoor fun like a swarm of mosquitoes. One moment, you're enjoying conversation with friends or an activity with your children, and the next thing you know you're swatting away buzzing bloodsuckers. These bugs can reproduce in even small amounts of standing water and carry a number of serious illnesses including West Nile and Zika viruses, dengue fever, malaria, and encephalitis. They even put your pets at risk by transmitting heartworms.
When you partner with Ecolawn™ for mosquito control in Painesville, our technicians:
Target mosquitoes where they breed, going directly to the source.
Use EPA-approved larvicide in order to keep the environment safe.
Treat areas where they may hide, like pools of water, to ensure they can't leave that barrier.
Come out all season long in order to provide the most protection.
Weed Management Program
Get your Saturdays back!
If you're tired of spending your free time pulling weeds, here's a great solution. Our Weed Management Program helps with the weeds in your beds and paved areas.  It starts early in the season with a combination of weed preventor and control for weeds that are already present. It's applied to your shrub beds, landscape areas, and pavement as needed.
There are 5 visits made throughout the growing season at the same time as your regularly scheduled lawn service visits. This popular program works well in managing nearly all the weeds where you don't want them.
Your Weed Management service won't be used in ground cover areas or any other spots that may cause harm to your lawn or landscape plantings and as a result some mechanical weed removal will be needed.
Trust in 45+ Years of Taking Care of Our Neighbors
Our lawn care services are designed to provide long-term, sustainable results, impacting the health of your entire lawn starting with the roots. For over 45 years, we've been helping homeowners just like you achieve beautiful landscapes with our tree care, liquid organic aeration, grub control, and perimeter pest control. We also hold our exceptional team to the highest standard, aiming to provide outstanding customer service every time we service your home—including providing you with best practices for lawn mowing. To us, you're not just another stop on our route–you're given the customized, personalized, highly effective care that you deserve.
Customized, Personalized & Guaranteed Lawn Care
Some companies treat lawn care as a commodity, providing standardized treatments for every stop on their route season after season. At Ecolawn™, we don't believe in a cookie-cutter approach. Every customer we work with is given personalized care and a custom treatment plan, tailored to your nutritional needs and the unique challenges of your landscape. Better yet, our services are backed by our guarantee, meaning we will re-treat at no additional cost if you're unhappy with your treatment.
Introduce Us to a Friend
and Receive $50
When you introduce a friend to Ecolawn, you'll receive $50 cash when your friend becomes a customer!